Liquid feed is very sensitive to spoilage, as yeasts and moulds can develop in the feed. This can lead to a reduction in taste and nutritional values, an increase in pressure in the pipes and, in the worst case, fermentation and gas formation in the pig. To prevent the development of yeasts and moulds in liquid feed, organic acids such as Nutripreserve AMY can be added. When adding acids to liquid feed to prevent fermentation it is important to determine the correct dosage, Kanters does this with a balloon test.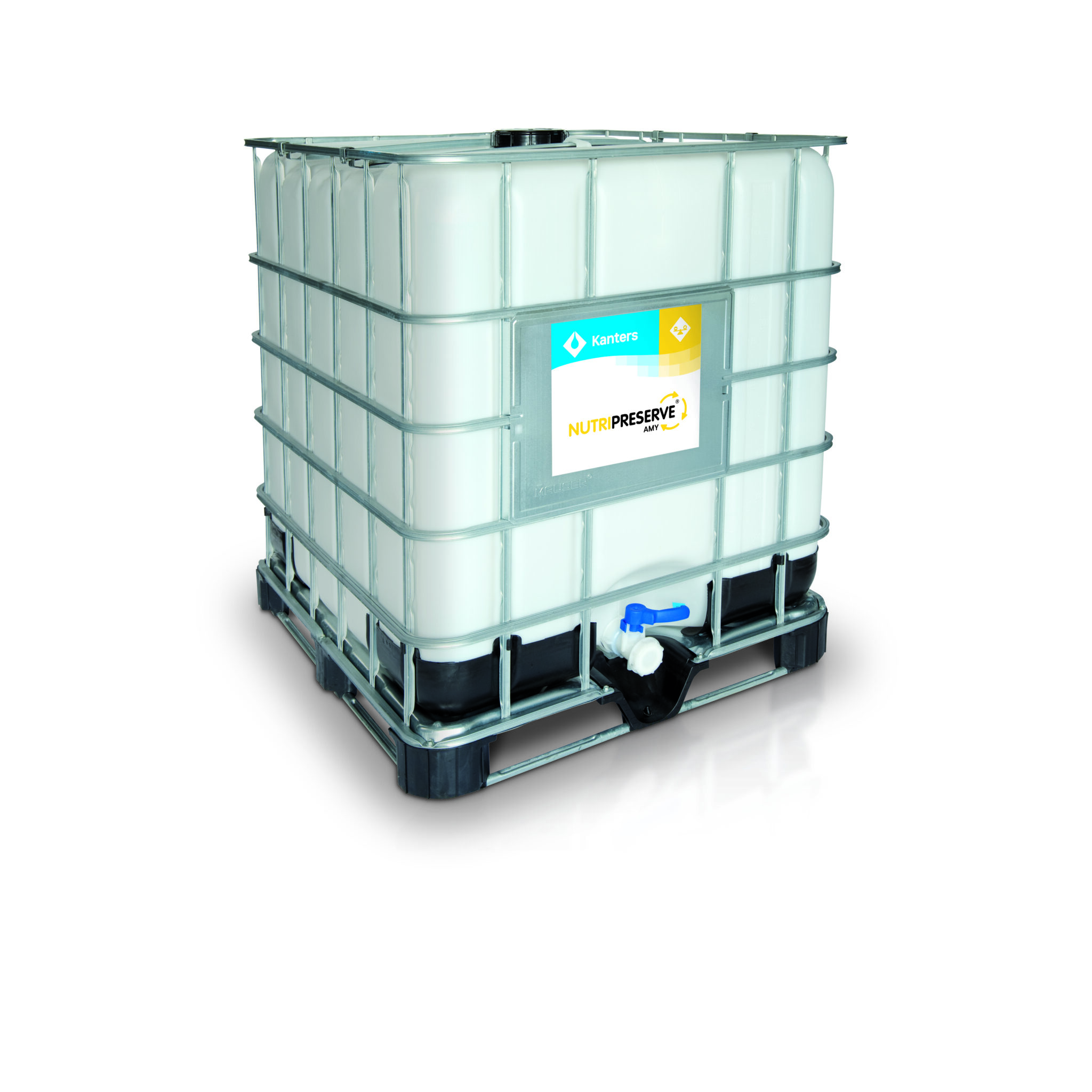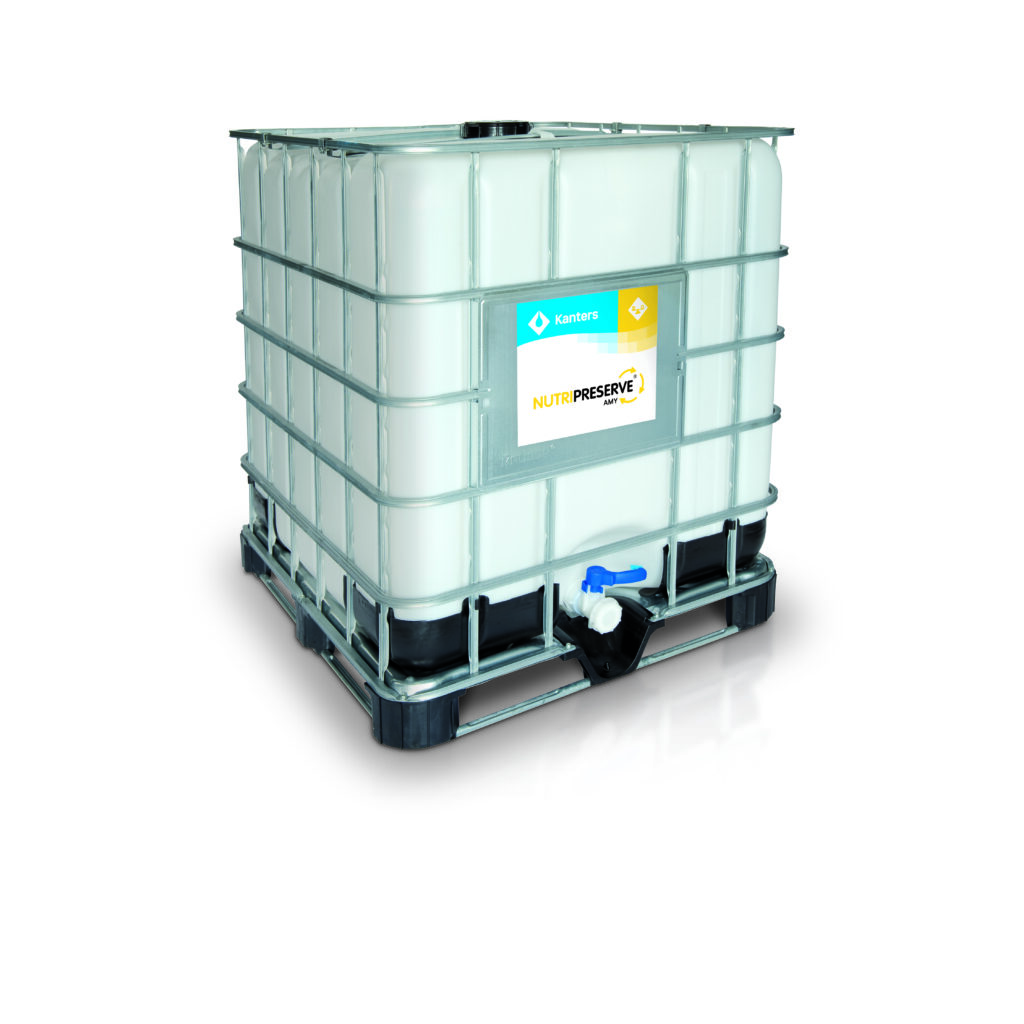 In the balloon test, the dosage of Nutripreserve AMY in liquid feed is determined by collecting the gas released during fermentation in a balloon. The captured gas is visible in three ways (see figure 1), by volume increase in the liquid feed (2), by gas filling of the balloon (3) or by a combination of volume increase in the liquid feed and balloon (4).
With an increase in the amount of organic acids, a decrease in gas formation (=fermentation) will be noticeable (figure 2). The sample without gas formation and with the lowest acid concentration will represent the minimum advised dosage. In the example (figure 2) the advised dosage is 1,5 ltr Nutripreserve AMY/m3 liquid feed.
By using this method, we can determine the optimal dose of Nutripreserve AMY for fermentation in liquid feed.