PurAqua® water filters are designed to filter contaminants from water, preventing blockages and unnecessary wear and tear on equipment in the (drinking) water system. As the filters are available in various capacities and gradations, PurAqua® water filters offer a suitable solution for every system.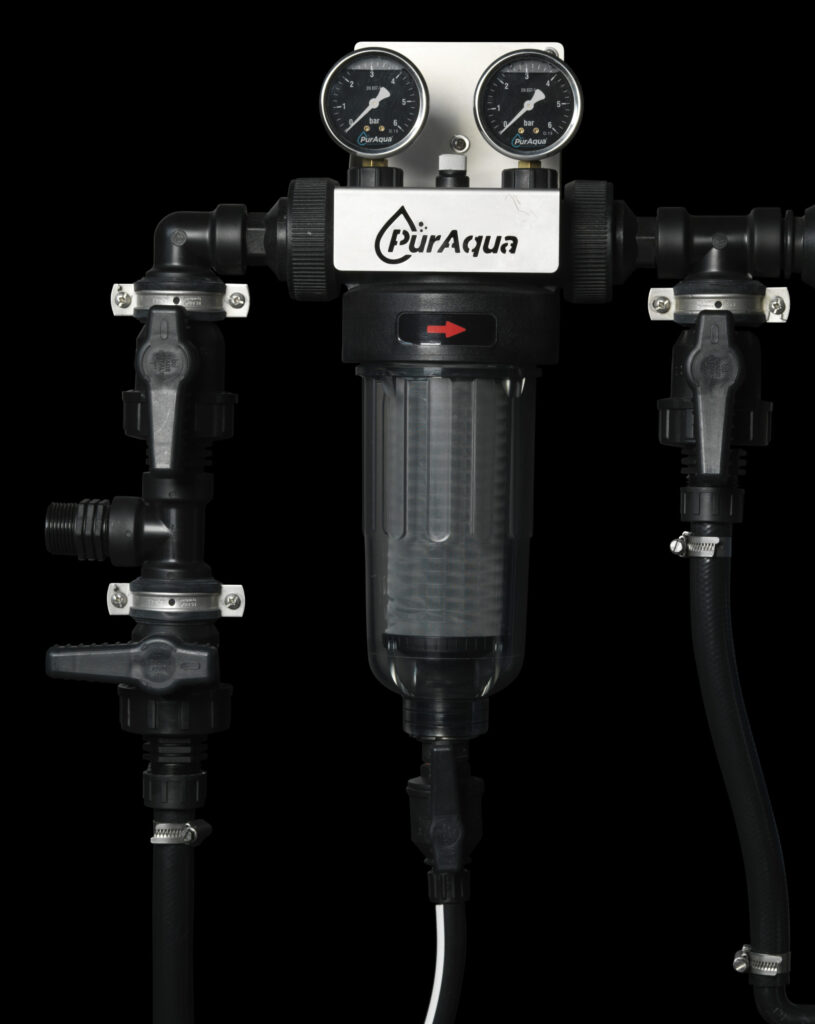 Ecological and sustainable
PurAqua® water filters feature a centrifugal screw that gives the incoming water a strong circular, downward force. This pushes the heavier dirt particles to the bottom of the filter. The filter element thus retains more capacity for holding back the finer dirt. This combined with the reusable filter elements makes PurAqua® water filter the sustainable solution in water filtration.
Simple and efficient to use
PurAqua® water filters have a tap at the bottom, which makes it easy to discharge coarser dirt particles. The manometers on PurAqua® water filters display the current water pressure, making it easy to determine when the filter element needs to be replaced.
Free personal advice or want to know more about our products?