Go for good intestinal health in chickens
Healthy animals do not need medicines. Optimum intestinal health is crucial for using nutrients as efficiently as possible and for building good immunity. Good intestinal health is an interplay between a healthy intestinal wall, the composition of the intestinal flora and the nutrient supply to this flora. Help keep your intestinal health in balance and increase your company's profitability with Kanters products.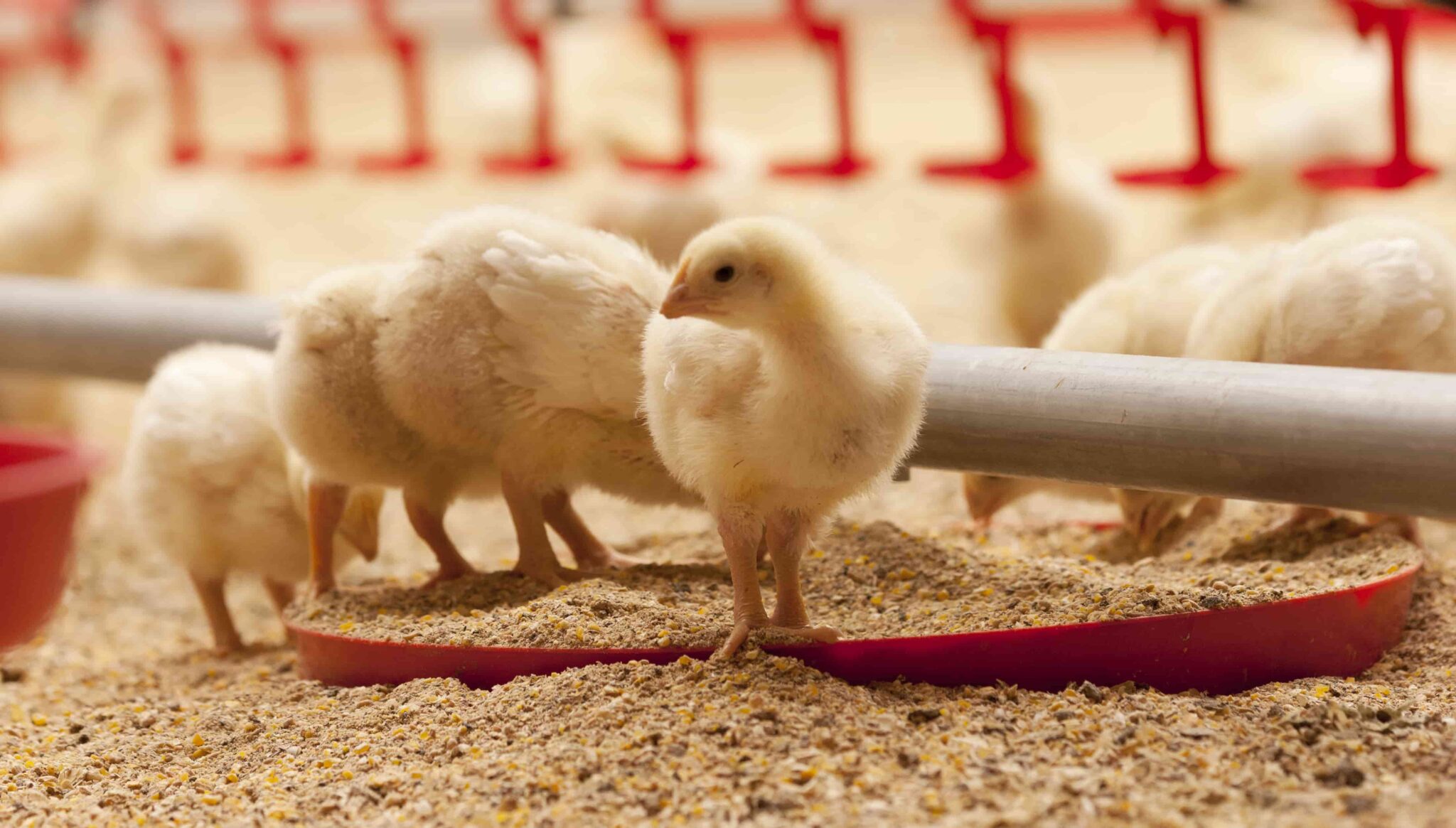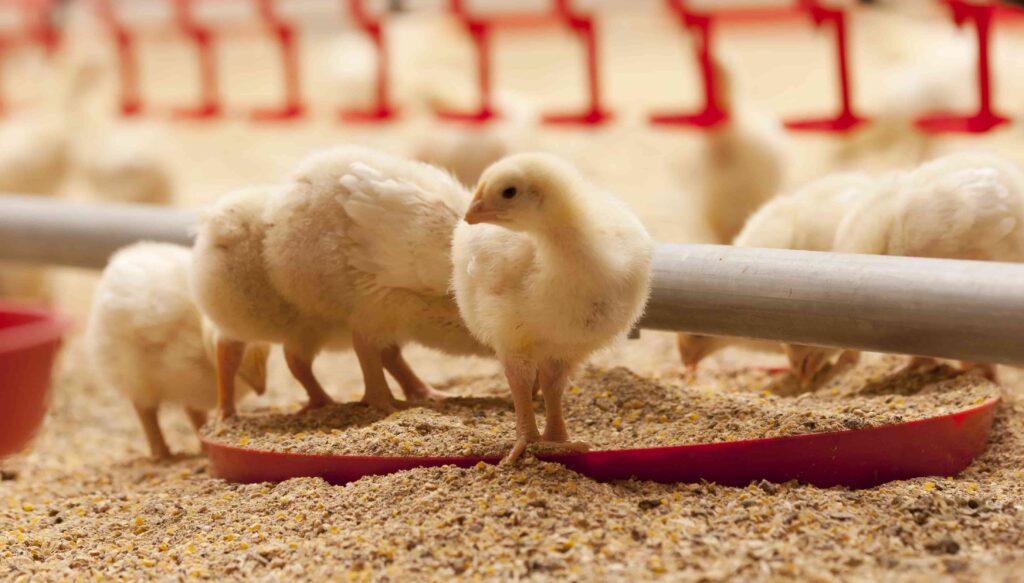 A good intestinal health is important for healthy chickens
Modern poultry farming demands the utmost from animals. Optimum intestinal health is necessary for the animals to perform. Due to the high density rate in the houses and therefore the high infection pressure, small disturbances can quickly cause sick animals. Think of feed switches, changes in feed composition, vaccinations and viral, bacterial or parasitic infections. If you use Kanters products, you are working on optimum intestinal health and thus on reducing the use of antibiotics.
Intestinal problems are easily recognised during your round through the house. Wet spots in the litter, diarrhea, limping chickens, fewer eggs or eggs with a weak eggshell… All problems caused by diseases such as salmonella, coccidiosis, enterococci and Marek's disease. These diseases cause inflammation in the intestines, which allows bacteria to enter the bloodstream and make chickens sick.
Bacteria cause intestinal infections
High stocking densities lead to high disease pressure. This affects the health of chickens. Poor intestinal health ensures that bacteria can enter the body via the bloodstream. Bacteria then spread through the house via the faeces and make other animals sick as well.
These bacteria in the bloodstream lead to weak animals, weak eggs and ultimately to culling. The intestines want to get rid of the bacteria as quickly as possible and the body clears this out through diarrhea. You want to prevent this. Fortunately, Kanters has an effective solution.
Intesti-Flora takes care of healthy intestines
Copper chelates are the solution for good intestinal health. Copper has a bactericidal effect.
Kanters offers drinking water supplements that are supplemented with copper chelates, organic acids and vitamins. These copper chelates kill bacteria and ensure good intestinal health. This ensures that all nutrients are properly absorbed and the chickens stay healthy. This is also the solution for antibiotic reduction.

"Dankzij Aqua-clean van Kanters geef ik mijn dieren Hygiënisch schoon water. Hierdoor stijgt de wateropnamen wat de diergezondheid bevordert"
Tailor-made solutions for you as a poultry farmer
We are happy to visit you to determine which Intesti products are the solution for your animals. Kanters has a suitable solution for every animal species, age and housing environment. More information or make an appointment?
Optimal intestinal flora
Supports gastrointestinal health
Effective during dietary transitions
Increases resistance to non beneficial bacteria
Supports feed conversion ratio
Good intestinal health
Promotes desired intestinal flora
Positive effect on feed efficiency
Extra support around vaccination and pre-loading
Stimulates the immune system
Product solutions for your challenges
The solution for good intestinal health
At Kanters you will find products for all animal species. Intesti-Flora contains a high content of copper chelates supplemented with organic acids and vitamins. Would you rather have zinc chelates supplemented with extra amino acids? Then Kanters has Intesti-Forte available. For a product with butyric acid, choose CFC Flora Mix. Download the brochure to find out more about our products.