Optimus® is the ideal solution for automatic dosing of liquid nutritional supplements and disinfectants to drinking water in (intensive) livestock farming. Optimus® offers the ability to switch quickly when animals end up in a stress situation or when animal health is in question.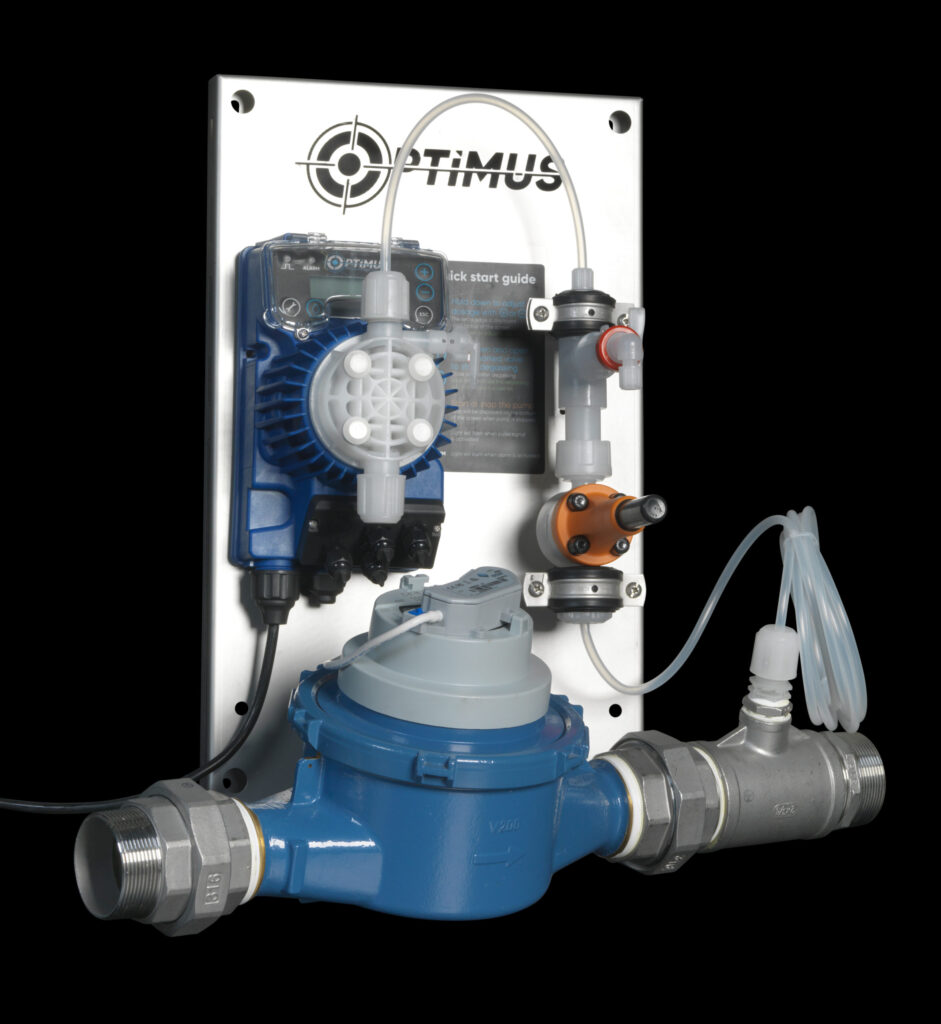 Custom-made for every situation
Some situations require a tailor-made solution. For situations with extreme water absorption – these can be both low and high water intakes – we have a wide range of products. Do you have a specific question or challenge in the field of water treatment and dosing equipment? We will find a suitable solution together.
Due to higher water intake by animals in the barn, after a feeding session, for example, or due to design faults in the drinking water system, the line pressure can vary significantly. A regular dosing module will therefore deviate significantly in its dosing. By using a pressure holding valve, Optimus® gives a constant release of liquid, regardless of the working pressure.
Reliable even with very low water absorption
A common problem with low water intake in the barn, for example in young animals, is that regular dosing equipment does not dose or doses incorrectly. A major concern is the accuracy of the water meter. Optimus® is therefore equipped with a volumetric water meter that already starts at a water intake of 1 litre per hour.
Besides its extreme reliability and universal applicability, Optimus® is very easy to use. Our exclusive software, developed specifically for intensive livestock farming, allows easy switching between different dosages. Ideal when using different types of products that require a different dosing range. A water meter output signal is also available, making the purchase of an additional water meter to record the animals' drinking water intake unnecessary. There is also the possibility of connecting a level indicator and starting the pump externally.
Quick start and automatic venting
The Optimus® features both automatic and manual venting. The manual venting, in combination with the prime function, makes it very easy to start using a new supply of drinking water additives. The automatic venting ensures that even gaseous products such as Aqua-clean® are dosed without any problems.
Because Optimus® is constructed solely of durable materials, it is suitable for long-term use of a wide variety of liquids in the desired dosage. Optimus® is pre-assembled on a stainless steel mounting bracket without open plug connections, making it suitable for the most extreme conditions.
Free personal advice or want to know more about our products?