Ensure good intestinal health in calves
Optimum intestinal health is crucial for efficient utilisation of nutrients and for building good immunity. Good intestinal health is an interaction between a healthy intestinal wall, the composition of the intestinal flora and the supply of nutrients to this intestinal flora.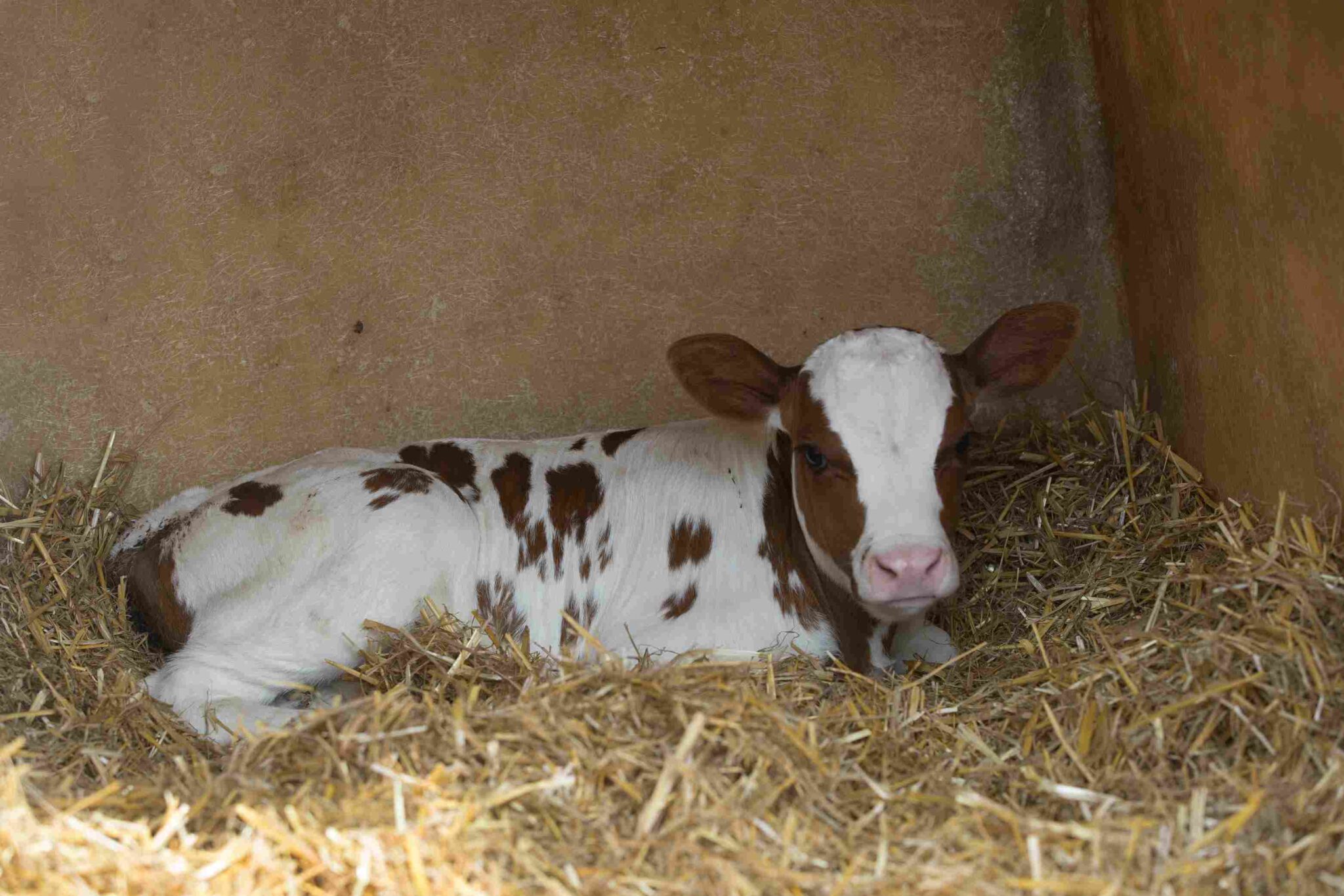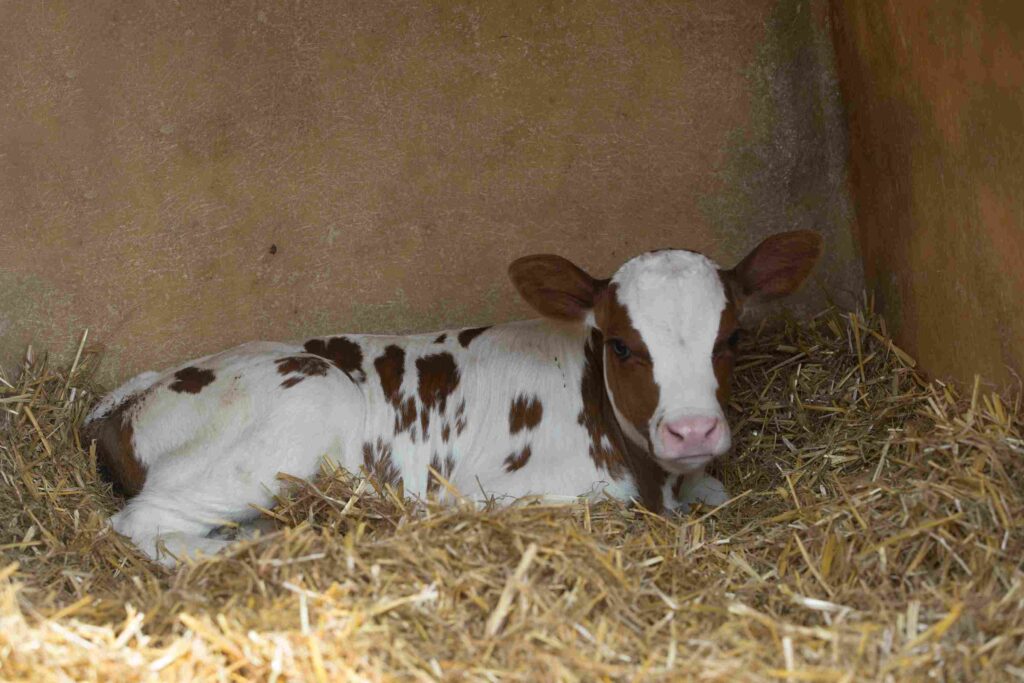 Good intestinal health is important for healthy calves
Optimal intestinal health is crucial for cows to utilise nutrients as efficiently as possible and build up good immunity, especially now that the use of antibiotics in farming is under pressure. When animals are faced with changing conditions or stress, it can have a negative effect on the gastrointestinal tract and animal health. Help keep intestinal health in balance and increase your farm's profitability as well.
How do you recognise intestinal problems in the barn?
When you walk around the calf pen, it's easy to recognise when there are intestinal problems. Weaning diarrhea, bloody diarrhea and sluggish calves. All problems are caused by bacteria such as E.coli or Clostridium. These bacteria cause inflammation in the intestines, causing bacteria to enter the bloodstream and make the calves sick. Calves with diarrhea can suffer growth reduction or even die. It is important to intervene in time to maintain healthy calves!
Bacteria cause intestinal infections
Calves can already come into contact with their mother's manure at birth and ingest bacteria. Therefore, make sure the calving pen is clean and clean up the manure regularly. Make sure the calves are not exposed to drafts and clean the pens and milk buckets regularly to prevent contact with bacteria.
The bacteria in the bloodstream cause weak animals, diarrhea and ultimately loss of calves. The intestines want to get rid of the bacteria as quickly as possible and the body cleans this up with diarrhea. This can quickly lead to dehydration in the calves, a rapid spread of the disease and high mortality.
Intesti-Prime supports with thin manure
Intesti-Prime is designed to provide extra support for the intestinal health of calves during challenging periods. The unique composition of natural raw materials such as carbon, garlic and oregano ensures a healthy digestion. In addition, Intesti-Prime reduces fluid loss and makes a positive contribution to the recovery of damaged intestinal epithelium. This will lead to a lower use of antibiotics and optimal animal health.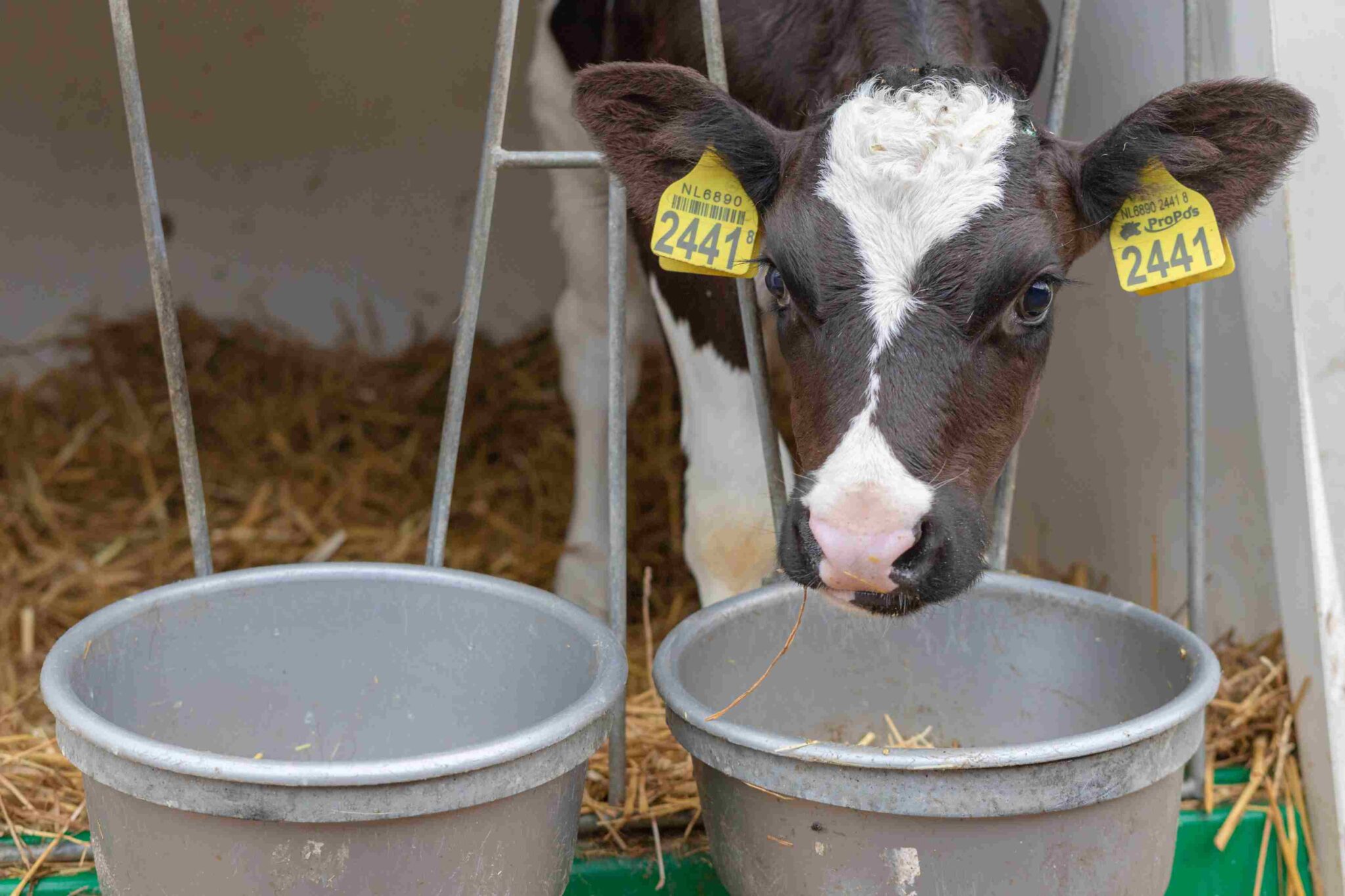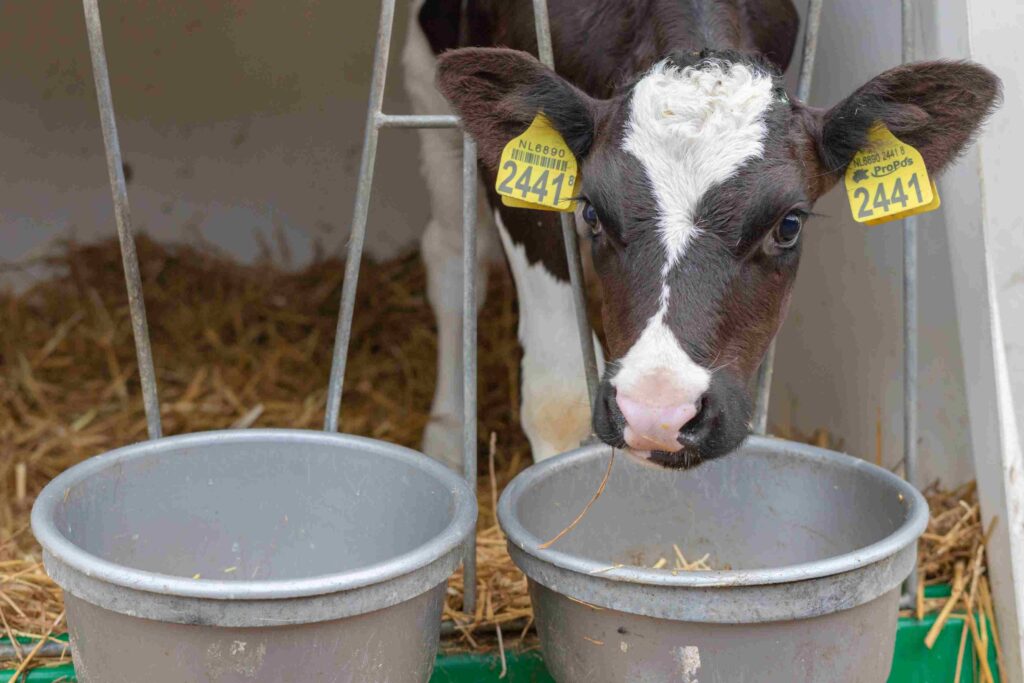 "Dankzij Aqua-clean van Kanters geef ik mijn dieren Hygiënisch schoon water. Hierdoor stijgt de wateropnamen wat de diergezondheid bevordert"
Tailor-made solutions for you as a cattle farmer
We would be happy to visit you to determine which products and technology are the solution for your animals. Kanters has a suitable solution for every type of animal, age and housing environment. More information or make an appointment?
Calf pills for intestinal excellence
Supports intestinal health
Stimulates digestion and absorption of nutrients
Improves hydration balance
Promotes the immune system with powerful antioxidants
Product solutions for your challenges
The solution for good intestinal health
At Kanters you will find products to improve the health of your animals for every animal species and every housing environment. Click below for more information on the products and download our research reports for more background information on their use and effect. Want to go straight to the order form?