Healthy growth of chickens
The average growth of broilers in the Netherlands is 65 grams per bird per day. The three most important points for achieving this growth are the quality of the day-old chicks, biosecurity and feed composition. The genetic potential of the chicks must be optimally utilised to achieve these growth rates.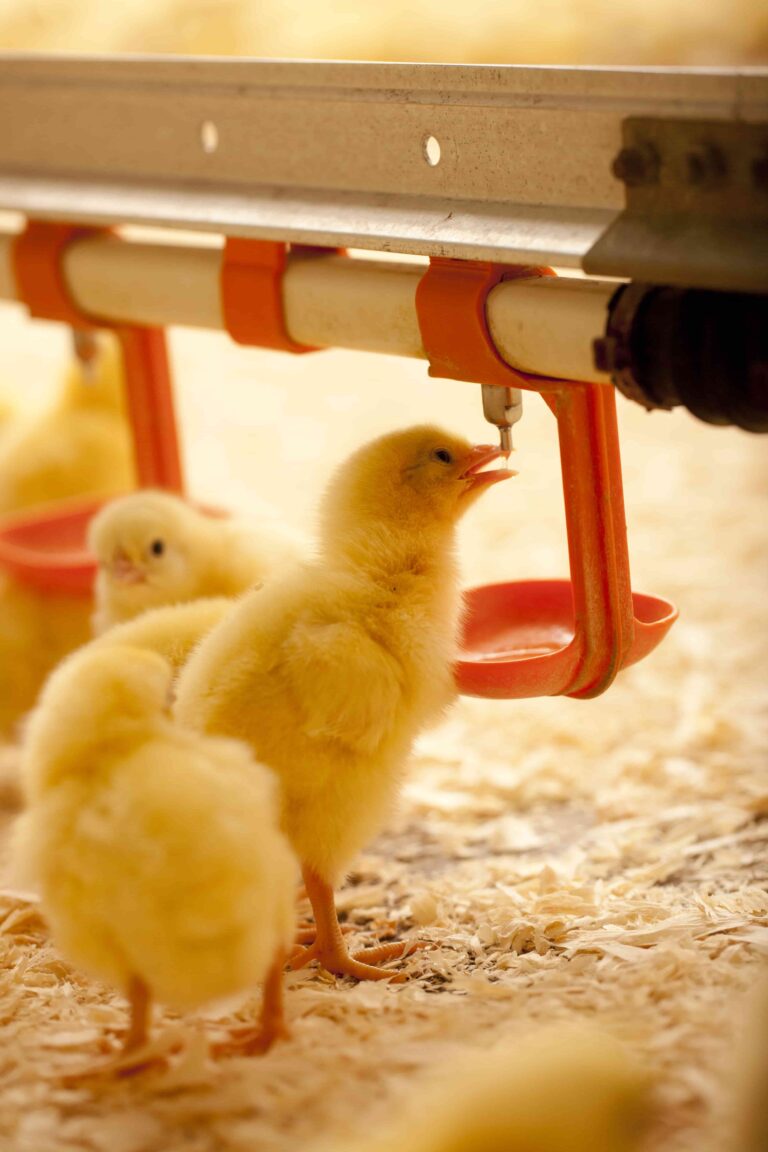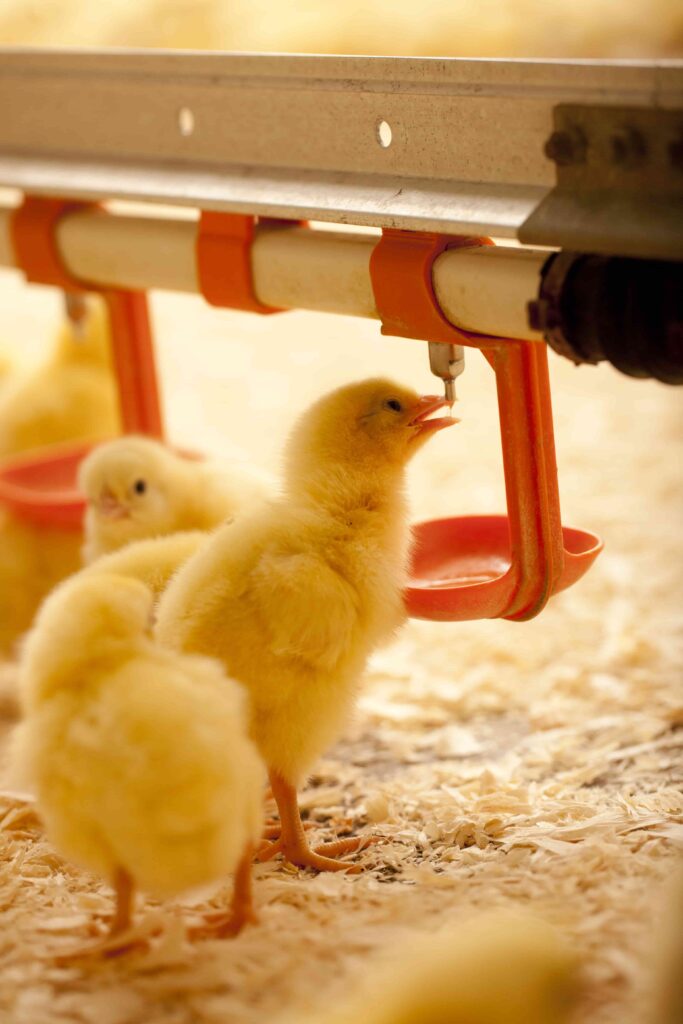 Good digestion is important for healthy chickens
Achieving optimal growth with your broilers is a great challenge. Good internal and external hygiene is an important success factor on farms that want to get all the potential out of their animals. In addition, health, housing, climate and nutrition are important factors. So there are plenty of challenges. Kanters can help you with this. By optimising digestion, animals get all nutrients out of their food and achieve optimal growth.
Getting the most out of your chicks
Do you keep track of growth on your farm? Using a scale in your house can already give a lot of insight into the growth curve. In this way, you can see where the birds dip or where they fail to grow. It is important to keep growth stable to prevent animals from getting leg problems. This causes extra mortality. Bad digestion and dirty drinking water can reduce growth
Poor digestion leads to low growth
Contaminated drinking lines can change the taste of the water, animals will drink less and ingest bacteria through the water. If they also have an increased stomach pH due to stress, the natural barrier no longer functions properly. Bacteria penetrate into the intestines and cause inflammation there. The feed is not digested properly.
Acidified, clean drinking water increases growth
Clean drinking water ensures a good water intake and organic acids ensure a good digestion. Kanters has developed drinking water supplements for clean drinking water and organic acid mixtures supplemented with minerals. Our buffered and unbuffered organic acid mixes ensure a good level of acidity in the stomach and therefore good digestion. This increases the absorption of nutrients and enables a good, balanced growth.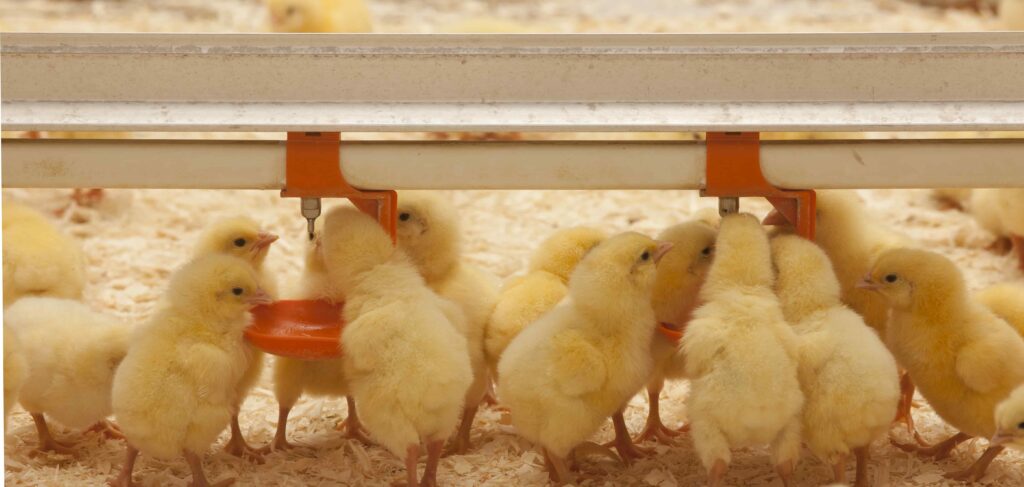 "Dankzij Aqua-clean van Kanters geef ik mijn dieren Hygiënisch schoon water. Hierdoor stijgt de wateropnamen wat de diergezondheid bevordert"
Tailored solutions for you as a poultry farmer
We are happy to come and visit you to determine which solution suits you best. Kanters has done research on growth in poultry. want to know more?
Powerful disinfectant for a hygienic clean result
Removal of pollution and biofilm in drinking systems
Optimal effect of medication, vaccines and additives
through clean drinking systems
Lower corrosivity than other disinfectants
Environment friendly: dissolves in water and oxygen
Effective digestion
Supports natural gastric barrier
Assists in better FCR by supporting digestion and utilization of nutrients
Supports intestinal flora and gut function
Stimulates the young animal in body development
Optimal intestinal flora
Supports gastrointestinal health
Effective during dietary transitions
Increases resistance to non beneficial bacteria
Supports feed conversion ratio
Product solutions for your challenges
The solution for optimal growth in poultry
Whether it is about water hygiene, organic acids, feed supplements, chickpaper or feed preservation, we are happy to be of service. You can order our products easily by filling in the order form or by contacting us directly. We are also happy to help if you have any questions, need advice or more information.