Everything starts with water
Animals drink at least twice as much as they eat. If an animal is sick or stressed, it will absorb less feed but will continue to drink. This makes water the perfect medium to support animal health with nutritional supplements. To realise this, Kanters has a number of technical solutions for you. Discover them here!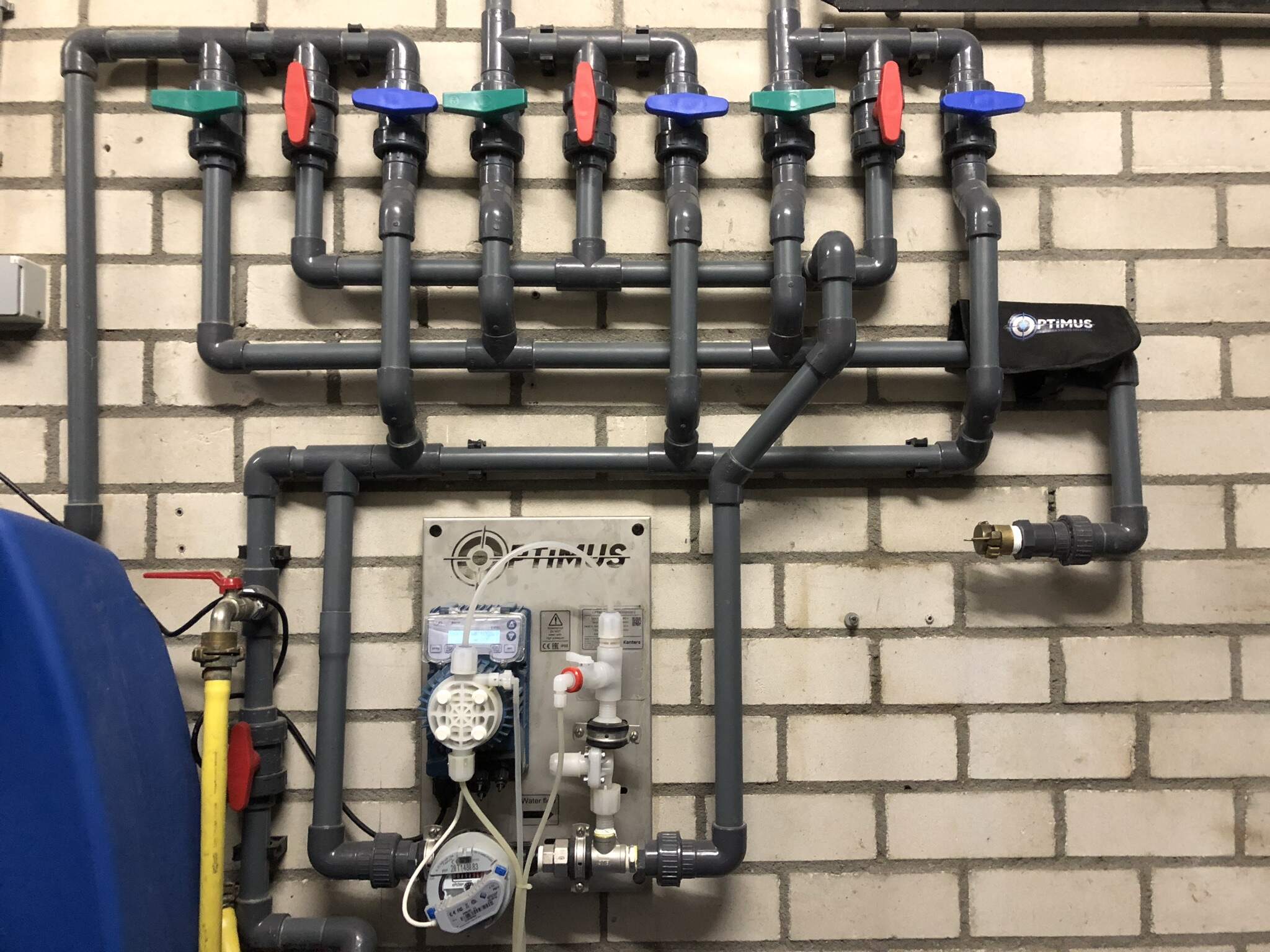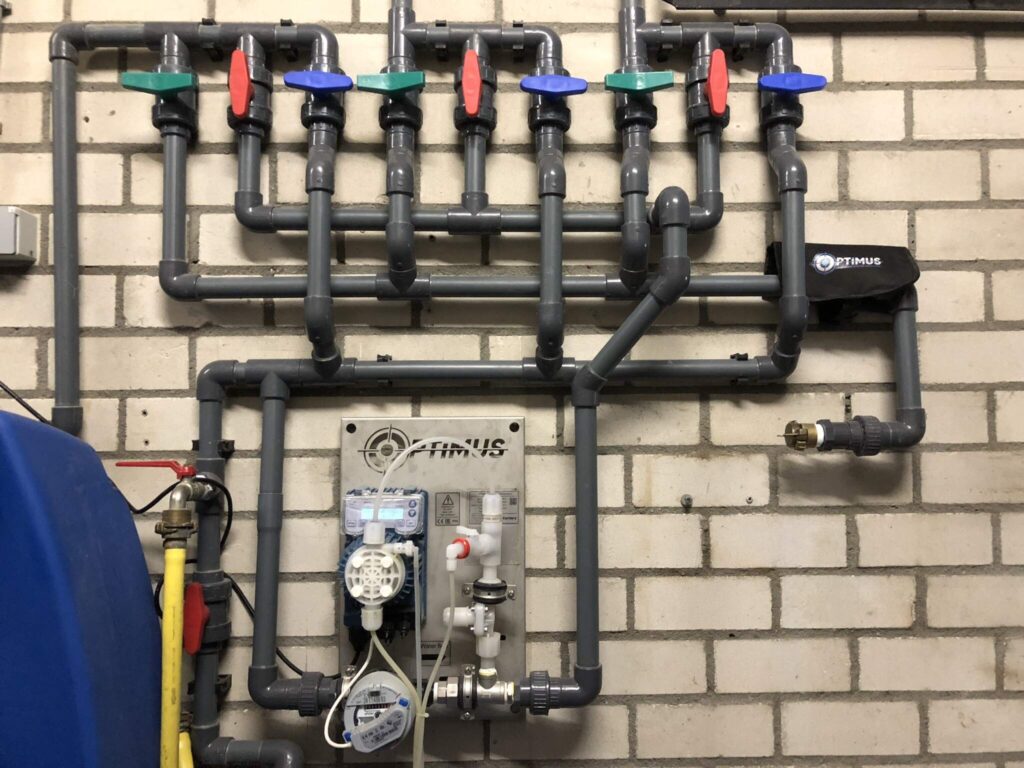 Accurate dosing is a challenge
Clean and healthy drinking water for all animals in intensive livestock farming: that is very important for the health of your animals, but also quite a challenge. Together with Kanters you work on good drinking water quality and accurate application of nutritional supplements. So that your animals feel good and you can give them something extra when they need it most.
Contaminated drinking water is an animal health problem
Contamination in the drinking water system is often difficult to see. You usually only find out when drinking nipples become blocked and the animals are left without clean drinking water. This is not only very bad for animal health, but it also costs a lot of time and energy to solve this problem. Prevention is better than cure. So make sure you regularly check your drinking water pipes.
Stables are challenging environments for clean
drinking water
A common problem with low water intake in the barn, for example with young animals, is that regular dosing equipment fails to dose or doses incorrectly. Inaccurate dosing of additives can make the water taste strange and cause the animals to drink less, or the drinking nipples can become blocked. This leads to less water intake and sick animals. An important point of attention is therefore the accuracy of the water meter. At Kanters you will find a reliable solution that always provides exactly the right dosage.
A unique combination of techniques in one system
During stressful periods a chicken, cow or pig needs extra minerals, trace elements, vitamins and energy.
At Kanters you will therefore find drinking water supplements with vitamins, energy, trace elements and extra minerals supplemented with organic acids. Kanters Technics develops and produces sustainable techniques to keep the drinking water clean, to administer additives to your animals in an accurate way and to prevent pollution and blocked drinking nipples.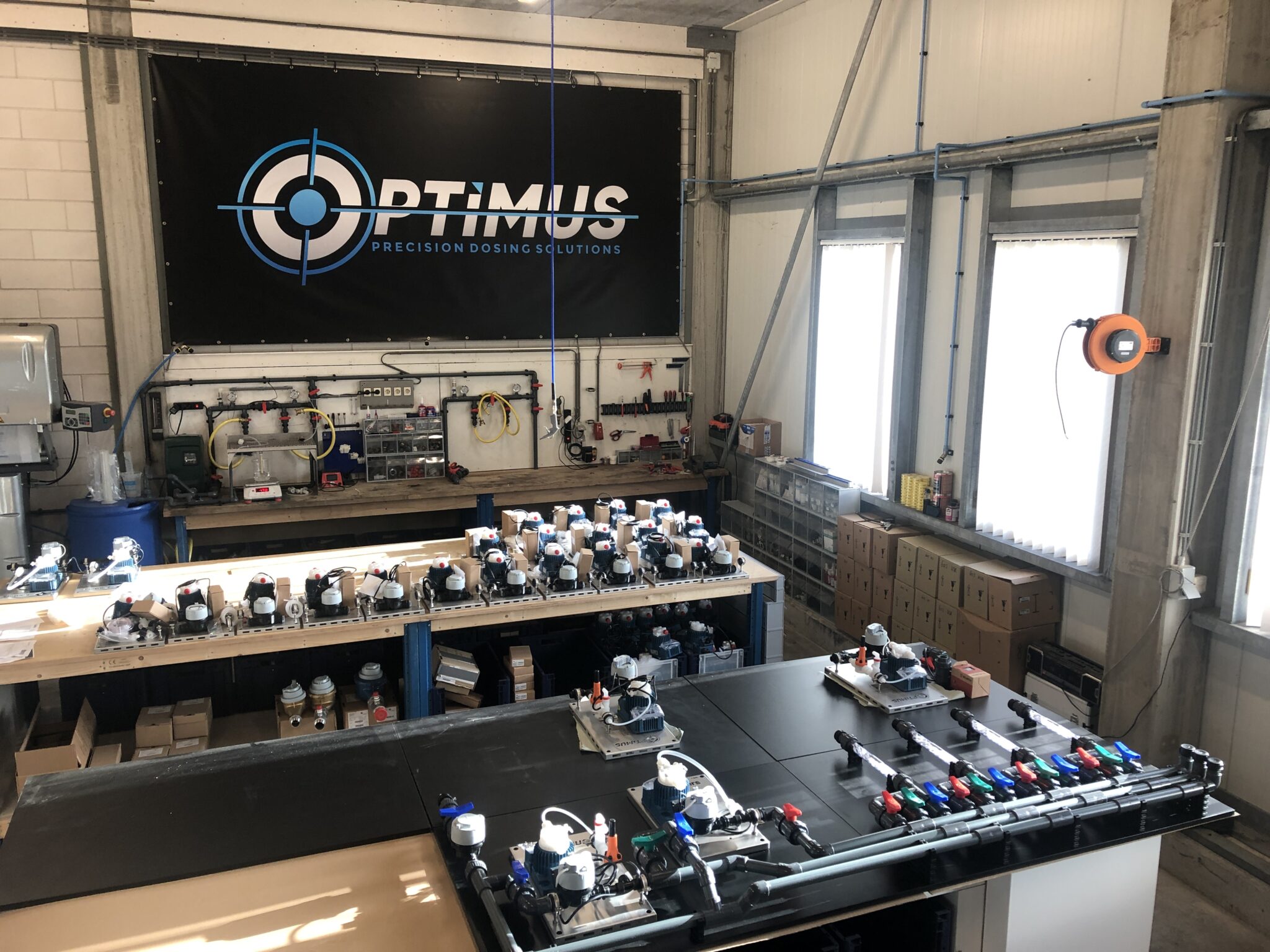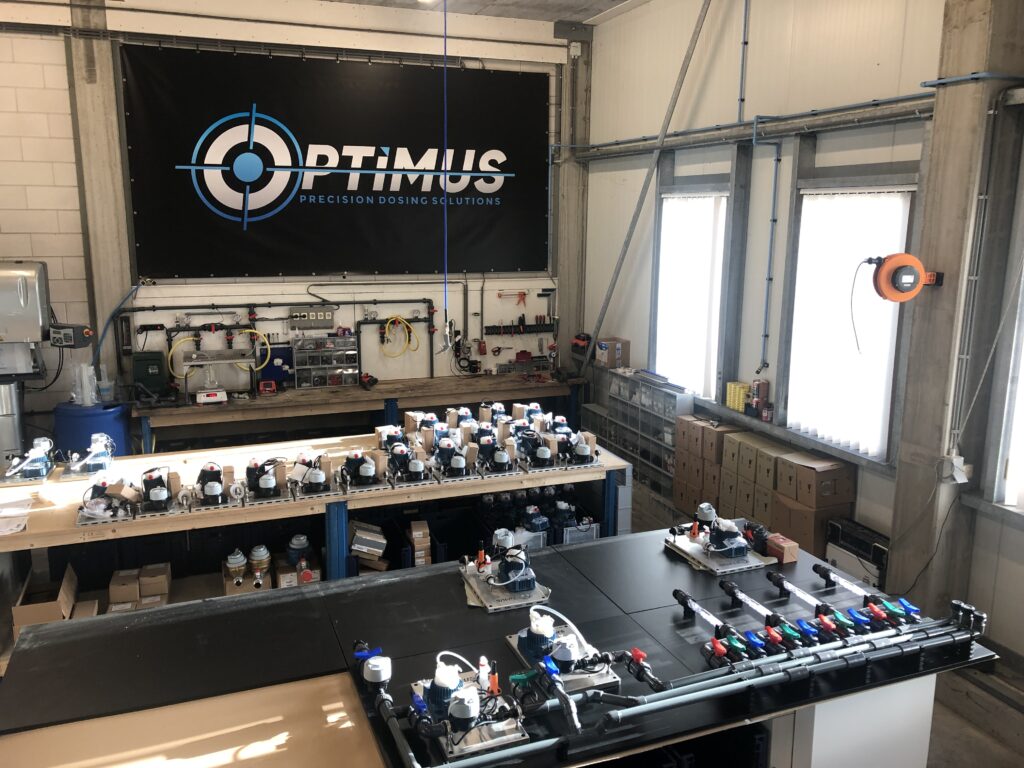 "Compliments on the quick and good service with the dosing pump. You can tell from everything that they go for quality and stand behind their product."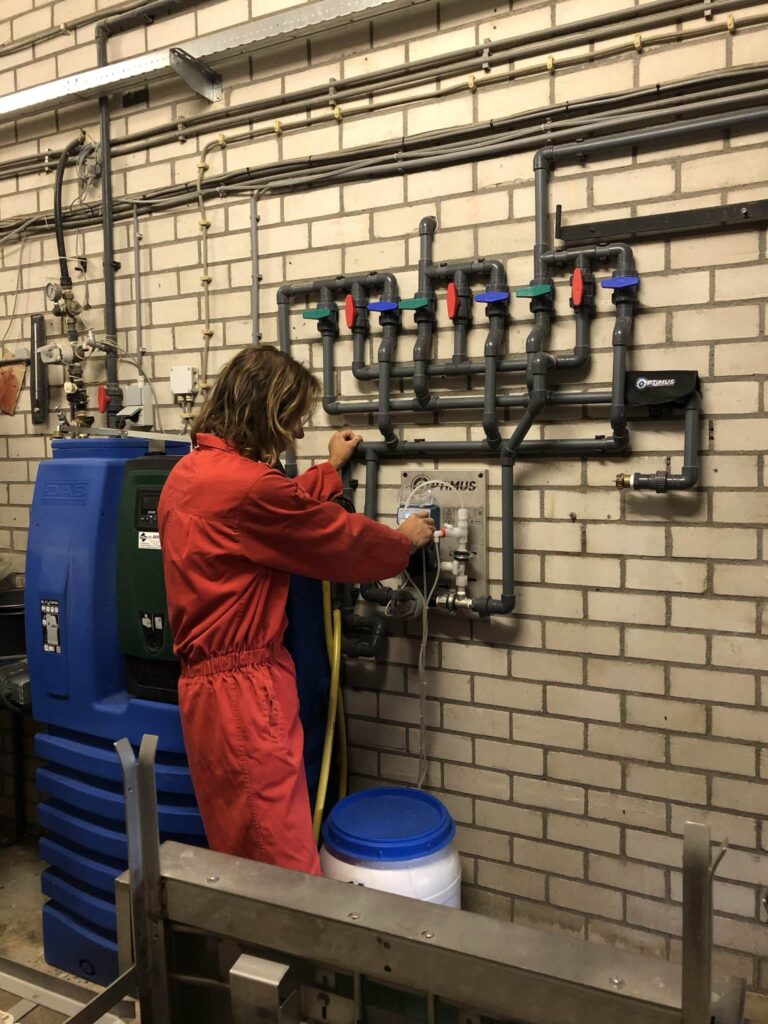 Customised solutions for you as a poultry farmer
We are happy to visit you to determine which products and technology are the solution for your animals. Kanters has a suitable solution for every animal species, age and housing environment. More information or make an appointment?
Optimus® dosing module
Constant dosing regardless of the working pressure
Reliable, even with low water absorption!
More efficient thanks to fast and automatic venting
Suitable for all drinking water additives
Optimixx® statische menger
Optimixx® static mixer
Clogged drinking nipples are a thing of the past!
Visual inspection of biofilm or contamination in the drinking water pipe
Perfect mixing of additives to the drinking water
Easy to clean
PurAqua® waterfilter
More effective operation by separating coarse soiling
Reusable durable filter elements
Cleaning while system is running
Clear indication of flushing torque
Product solutions for your challenges
The solution for accurate dosing
At Kanters you will find products for every animal species and every housing environment to promote the health of your animals. Click below for more information on the products and download our research reports for more background information on their use and effect.