Preventing coccidiosis in chickens
Almost all poultry flocks experience some form of coccidiosis. Most chickens come into contact with various species of coccidiosis at a young age and are then protected for the rest of their lives. If the resistance decreases sharply, coccidiosis can reappear. Because this can lead to poor feed efficiency and sometimes even to losses, it is important to keep the resistance of your chickens high. Kanters helps you with smart solutions. Discover them here!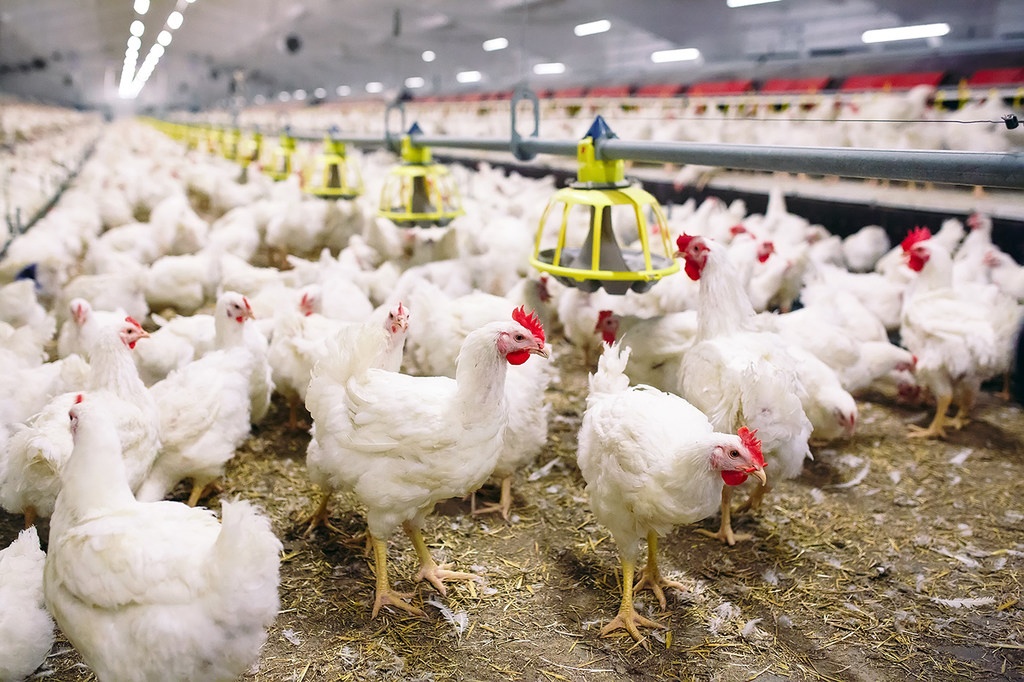 Good intestinal health is important for healthy chickens
With coccidiosis, the clinical picture depends on the number of oocysts ingested and the chicks' built-up immunity. The plan of approach for coccidiosis is therefore mainly focused on keeping the infection pressure low and allowing the building up of protection. Chickens that have experienced a slight infection once become immune. Good gastrointestinal health ensures healthy chickens that do not fall ill easily.
Coccidiosis in chickens: mortality often goes unnoticed
Coccidiosis in chickens is difficult to recognise and can sometimes be around for a long time in the flock. The most important signals from the chicken are scratching of feed, a rough plumage and a pale head. In some cases, the droppings are discoloured or become slimy. Furthermore, the water feed ratio increases because the feed intake stagnates. Therefore, drinking water is the right medium to add products to: chickens keep drinking.
Increased disease pressure leads to increased mortality
The oocysts of the different coccidiosis species are, in principle, always present on a farm. They can be transmitted from farm to farm through the air, but also through footwear. Coccidiosis in chickens only leads to disease when the infection pressure is too high or when the resistance of the chick is insufficient.
The consequences depend on the extent and the type of infection. Infections of higher severity result in intestinal inflammation and energy loss of the chick as a consequence. Feed efficiency is reduced and sometimes drop-outs increase. The stable litter also suffers, which compromises animal welfare (foot pads, manure stains and skin infections).
Acidified, clean drinking water supports resistance
Kanters has developed drinking water supplements for clean drinking water and organic acid mixtures supplemented with minerals. Our buffered and unbuffered organic acid mixtures ensure a good level of acidity in the stomach and therefore good digestion. This increases the chickens' resistance so that they do not become ill. This is the solution for antibiotic reduction and it keeps the coccidiosis infection under control.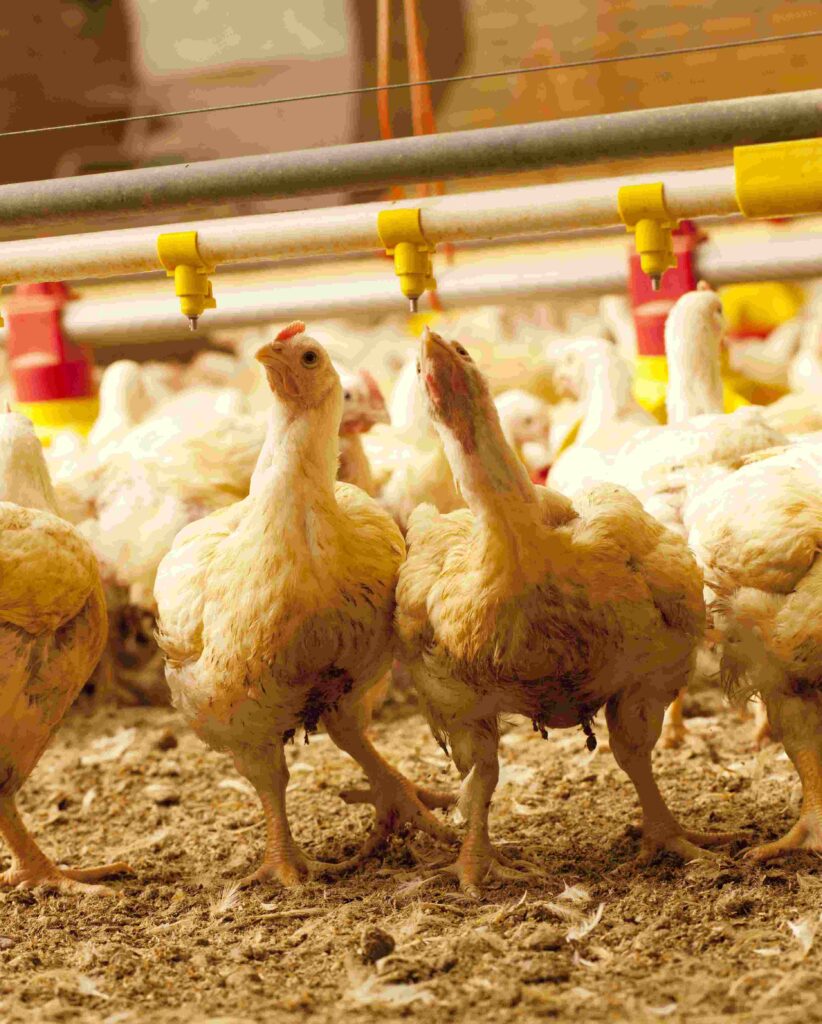 "Dankzij Aqua-clean van Kanters geef ik mijn dieren Hygiënisch schoon water. Hierdoor stijgt de wateropnamen wat de diergezondheid bevordert"
Tailored solutions for you as a poultry farmer
We are happy to visit you to determine which solution is best for you. Kanters has conducted research into coccidiosis in poultry. Want to know more?
Optimal intestinal flora
Supports gastrointestinal health
Effective during dietary transition
Increases resistance to non beneficial bacteria
Supports feed conversion ratio
Effective digestion
Supports natural gastric barrier
Assists in better FCR by supporting digestion and utilization of nutrients
Supports intestinal flora and gut function
Stimulates the young animal in body development
Powerful disinfectant for a hygienic clean result
Removal of pollution and biofilm in drinking systems
Optimal effect of medication, vaccines and additives
through clean drinking systems
Lower corrosivity than other disinfectants
Environment friendly: dissolves in water and oxygen
Product solutions for your challenges
The solution to reduce coccidiosis infections in chickens
Whether it is about water hygiene, organic acids, feed supplements, chickpaper or feed preservation, we are happy to be of service. You can order our products easily by filling in the order form or by contacting us directly. We are also happy to help if you have any questions, need advice or more information.