Claw problems in cows: go for optimum care for healthy cows
Healthy claws are the basis for good milk production. But how can you ensure this without antibiotics, formaldehyde and copper sulphate? Fortunately, there are many ways to prevent claw disorders in cows and ensure healthy hooves. Find out all about it here.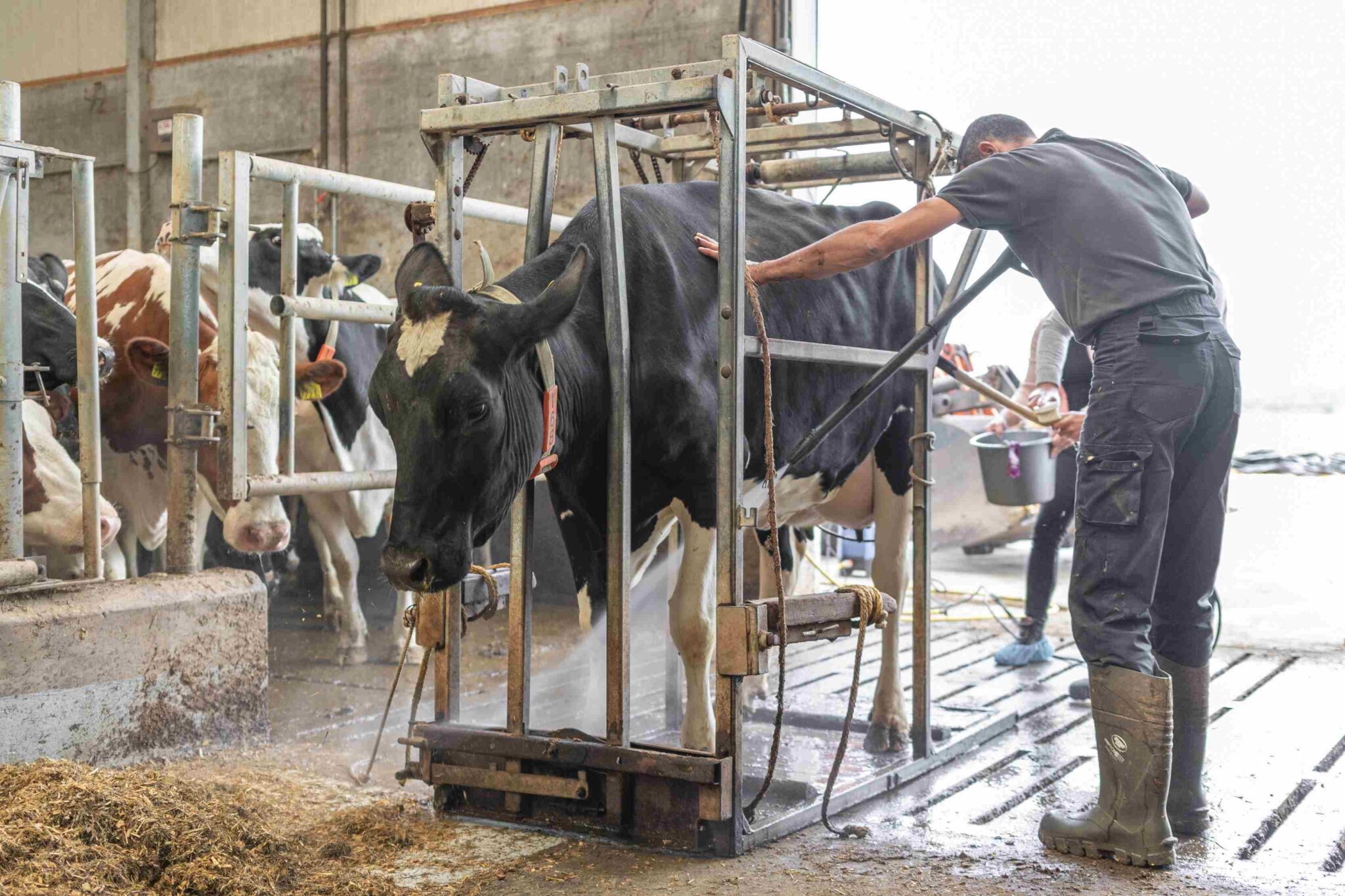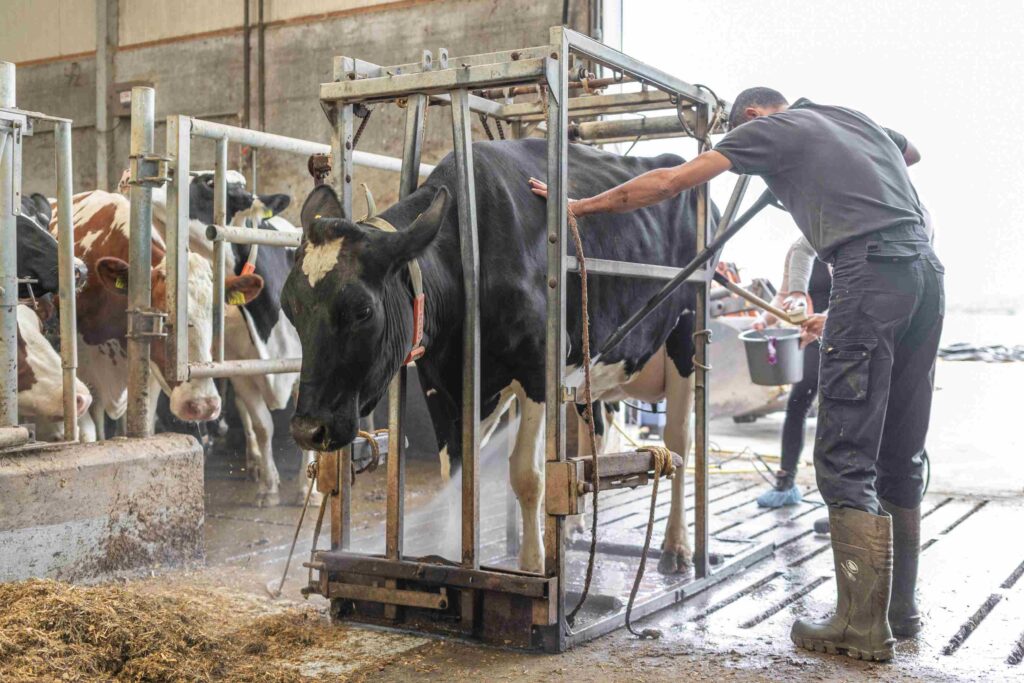 Lameness is, together with fertility and mastitis, one of the most common concerns for cows on a farm. Lame cows produce less milk, and the total cost can amount to more than EUR 150 per cow per year. Especially Digital Dermatitis (Mortellaro) and Interdigital Dermatitis are common hoof infections that are difficult to combat. It is therefore important to keep hooves in good condition so that bacteria have no chance.
How do you recognise hoof disorders in cows?
Lame cows do not walk easily and/or pull with one leg which they will not stand on. The roundness of the back also indicates how good the claw health of a cow is. The straighter the back, the better the claw health. In addition, the status of the claws can be easily seen during milking or hoof trimming. Timely hoof care is necessary to keep claws in top condition.
Good claw health contributes to animal welfare and higher milk production
Hoof disorders in cows occur in different ways. A nutritional imbalance is a major cause. In addition, bacterial infections such as Digital Dermatitis (Mortellaro) and Interdigital Dermatitis often occur due to lowered resistance or high infection pressure on farms. Poor barn hygiene and no structural attention to cow hoof care are often at the root of this.
Too little attention to a balanced ration and hoof care leads to lame cows. This in turn leads to reduced milk production, increased costs for early culling, extra health costs and more work. The exact costs are often invisible to the naked eye, but can easily amount to 150 euros per cow per year.
Healthy hooves by a structural approach
To keep hooves in top condition, it is important to trim them. This brings disorders to light and action can be taken. Taking care of the claws is also important to support hoof health. This can be done by applying care products such as gels and hoof baths. The Exolium products are antibiotic-free, adhere well and are safe for humans and animals.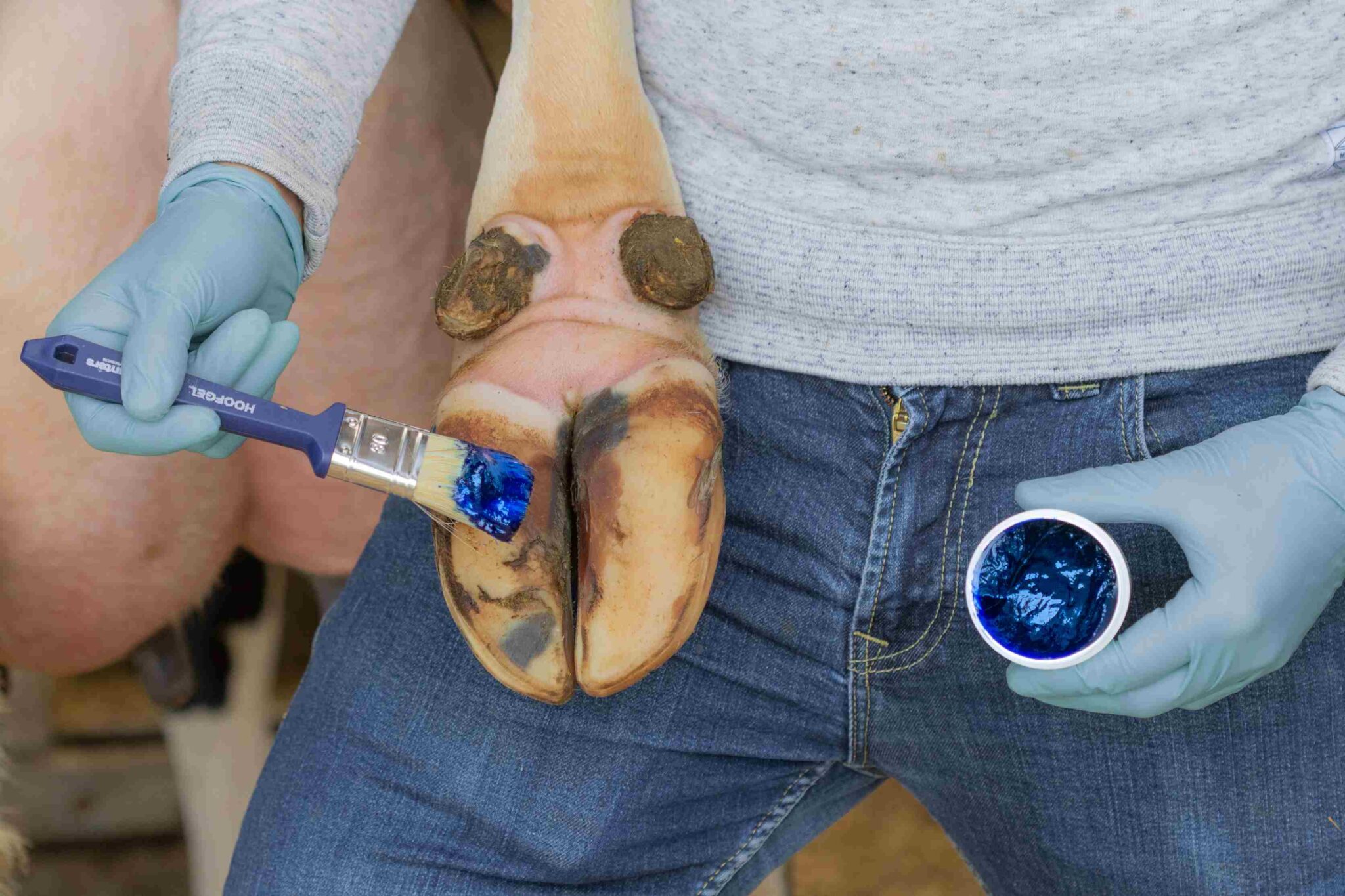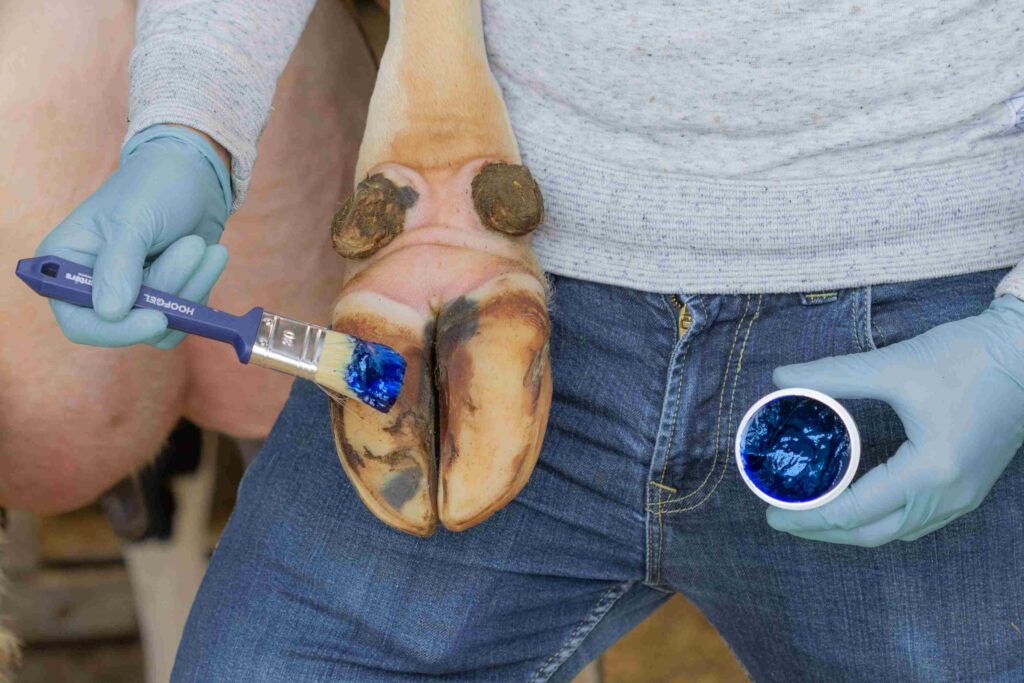 Exolium ensures better hoof health
We are happy to visit you to determine which products and techniques are the solution for your animals. Kanters has a suitable solution for every animal species, age and housing environment. More information or make an appointment?
Healthy claws through group application
Takes care of the claw in case of skin irritations
Also adheres to wet claws
Antibiotic free
Results within 5 days
Lasting effect after contact with manure
Healthy claws through individual application
Cares for the claw in case of skin irritations
Strong adhesion to claw
Antibiotic free
Easy to apply after claw trimming
Results within 5 days
Healthy hooves by preventive group application
Supports the prevention against claw infections
The alternative for formalin and copper sulphate
Also effective with low temperatures
Safe for user and animals
Product solutions for your challenges
The solution for cow hoof care
At Kanters you will find products to improve the health of your animals for every animal species and housing environment. Click below for more information on the products and download our research reports for more background information on their use and effect.
It is the responsibility of the website user to verify with Kanters which products are permitted/available in which country. The claims made for the products are not approved in all countries.